Use Capti Voice Online
Capti will work in Google Chrome, Firefox, Safari, Opera and on Chromebooks.
Sign In - and start using Capti right now
Download Capti Chrome browser extension - to save web articles to Capti
Capti Voice has been voted #1 "Best Text to Speech software for Windows, Mac, and iOS" (Slant.co, September 2017). It is not a coincidence that of the many reading apps you can find online Capti is considered to be the best text to speech app. Much more than an app that reads text, Capti makes it easy and enjoyable to listen to books online, listen to news, convert DOC, PDF, Web and ePub to speech. Capti is a free text to speech software (with premium class subscription for even more features), and works as a Mac speaker, Windows speaker, and mobile speaker all at once.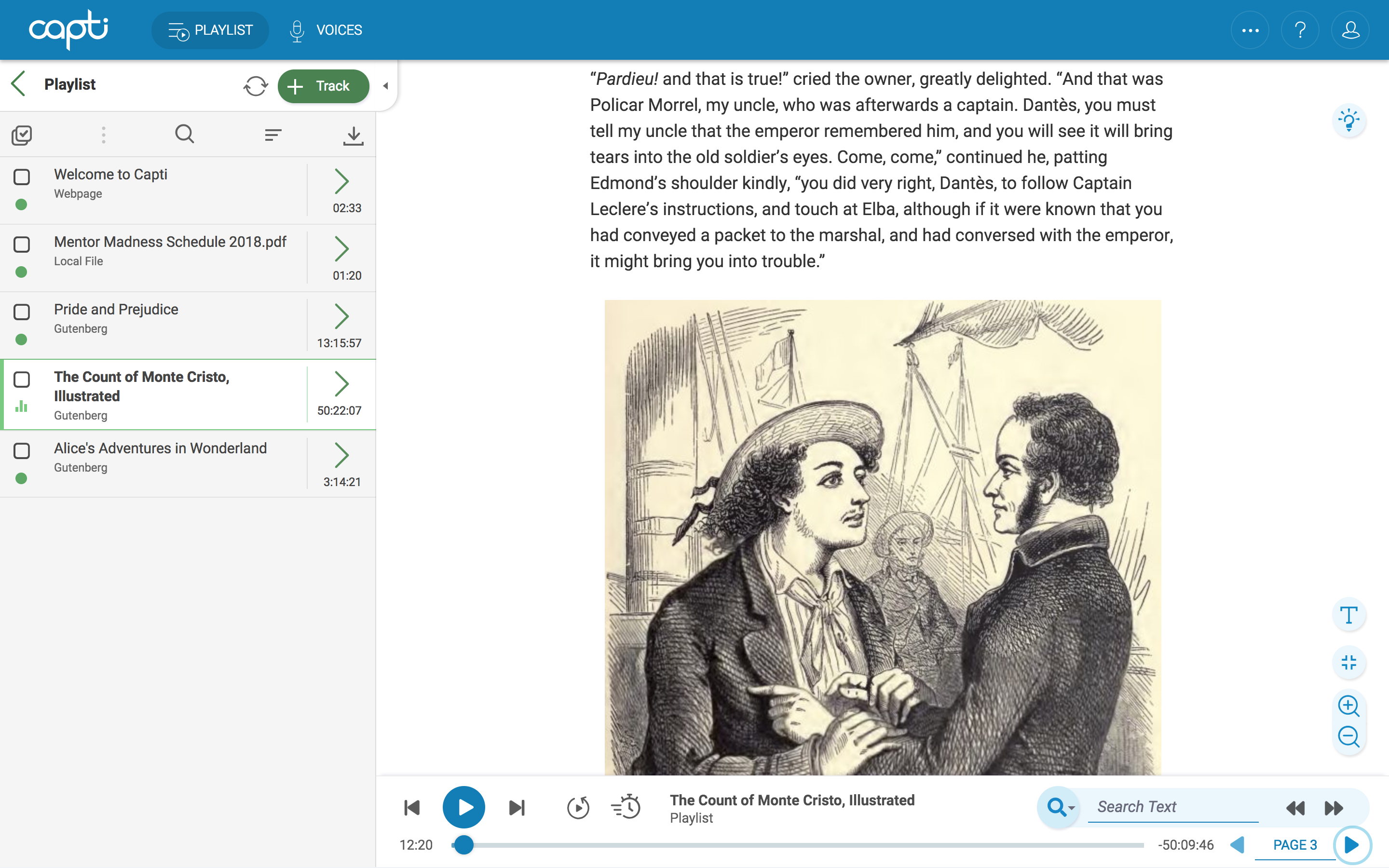 You can find out more about getting started with Capti from here: