Word Challenge Game
Word Challenge Game
The Word Challenge game strategically chooses sentences or phrases from the article that is being read and will help build vocabulary, increase reading comprehension and practice context clues. Click on the light bulb icon shown below to start the game.

The screen below will appear. You will be able to choose from over 25 languages as well as the difficulty level. Once you are done click start to begin the game.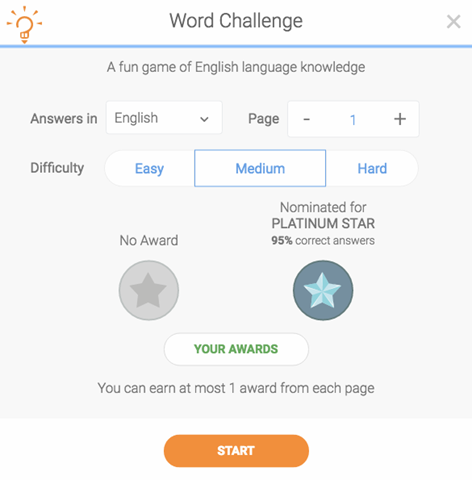 If you choose to have your answers in English, the game will build reading comprehension and the use of context clues by determining which word would be the correct choice. If you chose to have your answers in another language, the game will practice building vocabulary by strategically choosing words and/or word combinations to be translated. You must choose the correct word and/or word choice.