Overview
Overview
Capti language supports are designed to be context sensitive and have the following properties:
#
Scope
Look up translations from over 25 languages into 104 languages of any text up to 500 characters long.
Look up definitions of words and phrases in English.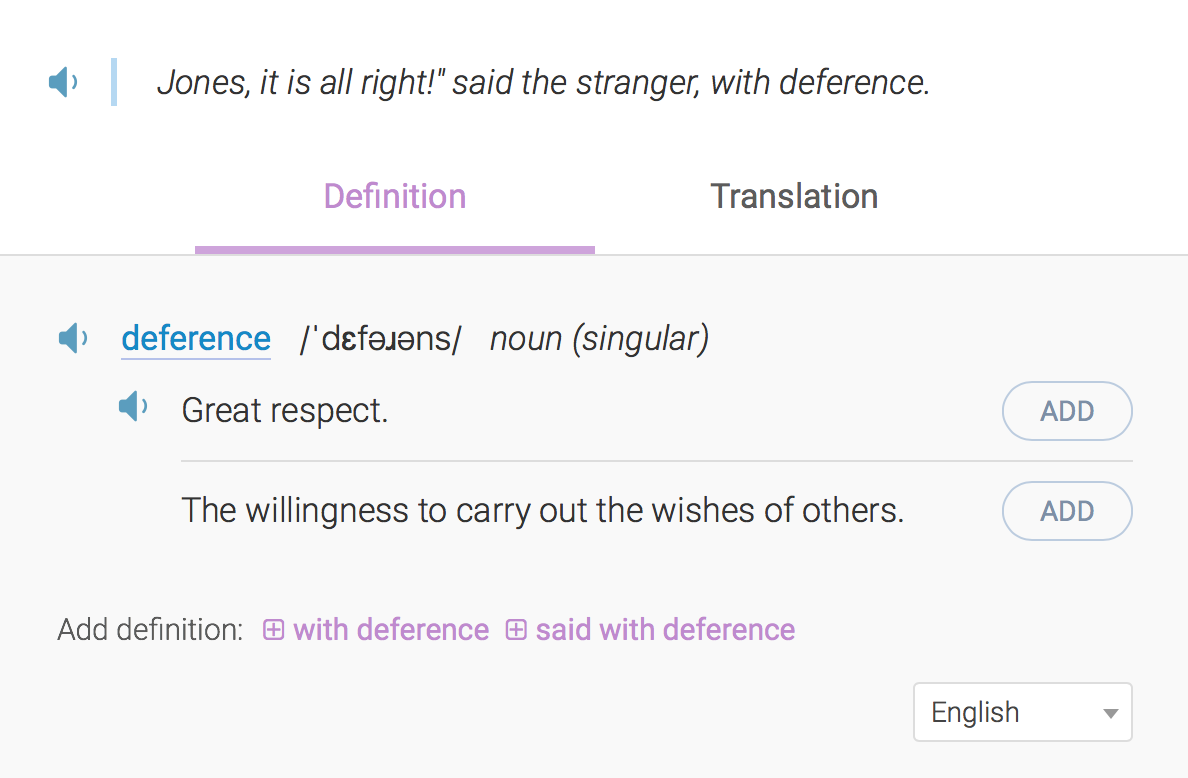 #
Phraseology
If you look up a single word from a sentence, Capti will check if the word is used as a part of a phrase. If it is, the translation or definition for that phrase will be displayed.
Example For example, if you have a sentence "I made a point." and you look up the word "point" Capti will show results for "made a point".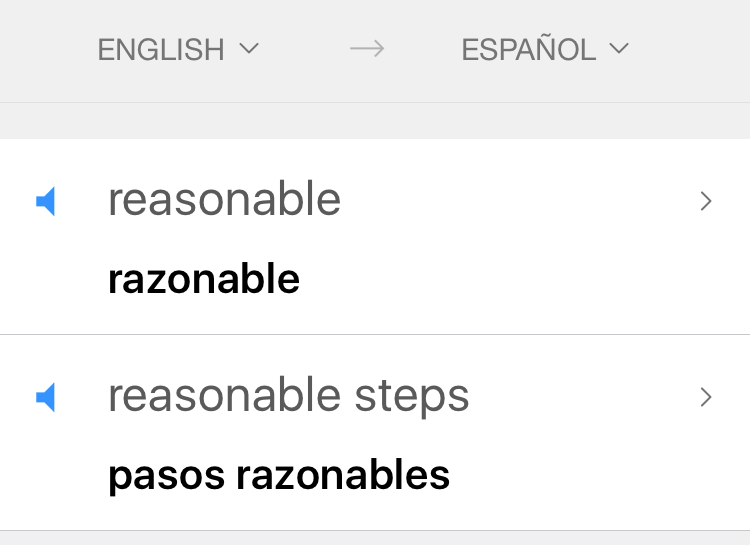 #
Morphology
Each instance of a word or a phrase in the text has a separate, context specific translation and definition. Capti takes into account the word's part of speech, tense, and other factors.
Example For example, the word "building" from "It was a tall building" will be treated as a noun, while the same word from "They were building it for a while" will be treated as a verb.
#
Lemmatization
If you look up a word that is not in its base form, two results will be displayed: one for word you looked up and one for its base (lemmatized) form.
Example For example, if the word you looked up was "building" and it was used as a verb, then you will see results for "building" (present participle) and "build" (verb).
#
Phonetics
View word's phonetic transcription and listen to how the word should be pronounced in 26 languages.
#
Exploration
Clicking on a word in the definition / translation window will open a separate browser tab with expanded review of word's parts of speech, etymology, examples, etc.
#
Word List
Save dictionary translation or definition of words and phrases into track's word list. Each track has a separate word list and this word list is copied and shared along with the track. Learn more
#
Redefinition
Redefine translation or definition of any word or phrase in text and save it into track's word list. Your customization will be displayed whenever you or anyone you shared the playlist with look up the same word or a phrase in text.
Tip The word you redefined will be underlined in text, and your customization will only be used for that sentence, because the same word in a different place in text may have a different meaning. Learn more

#
Export and Share
The track's word list can be exported into a file or into another track, which can later be shared with others. The word list is also shared when a playlist containing it is shared.
#
Gamification
Capti includes an innovative context-sensitive Word Challenge Game that will ask you questions about meaning and the definition of words and phrase in the context of the track you are viewing. Learn more