Quick Start Guide for Teachers
Quick Start Guide for Teachers
Step 1
Join a Capti Organization Account
If Capti organization account administrator already added you then you should have received a confirmation email from Capti. Find it in your inbox and activate your Capti account.
Go to www.captivoice.com and click Log In and enter your ID and password.
Tip: If you can't find the confirmation email: check your spam folder or speak to your organization account administrator .
Tip: If your school doesn't have Capti organization account then you can set one up yourself. Simply click Sign Up Educator's Sign Up and fill in the form.
Step 2
Add Members to Your Organization Account
Go to Admin Members, click Enroll, and select how you want to add.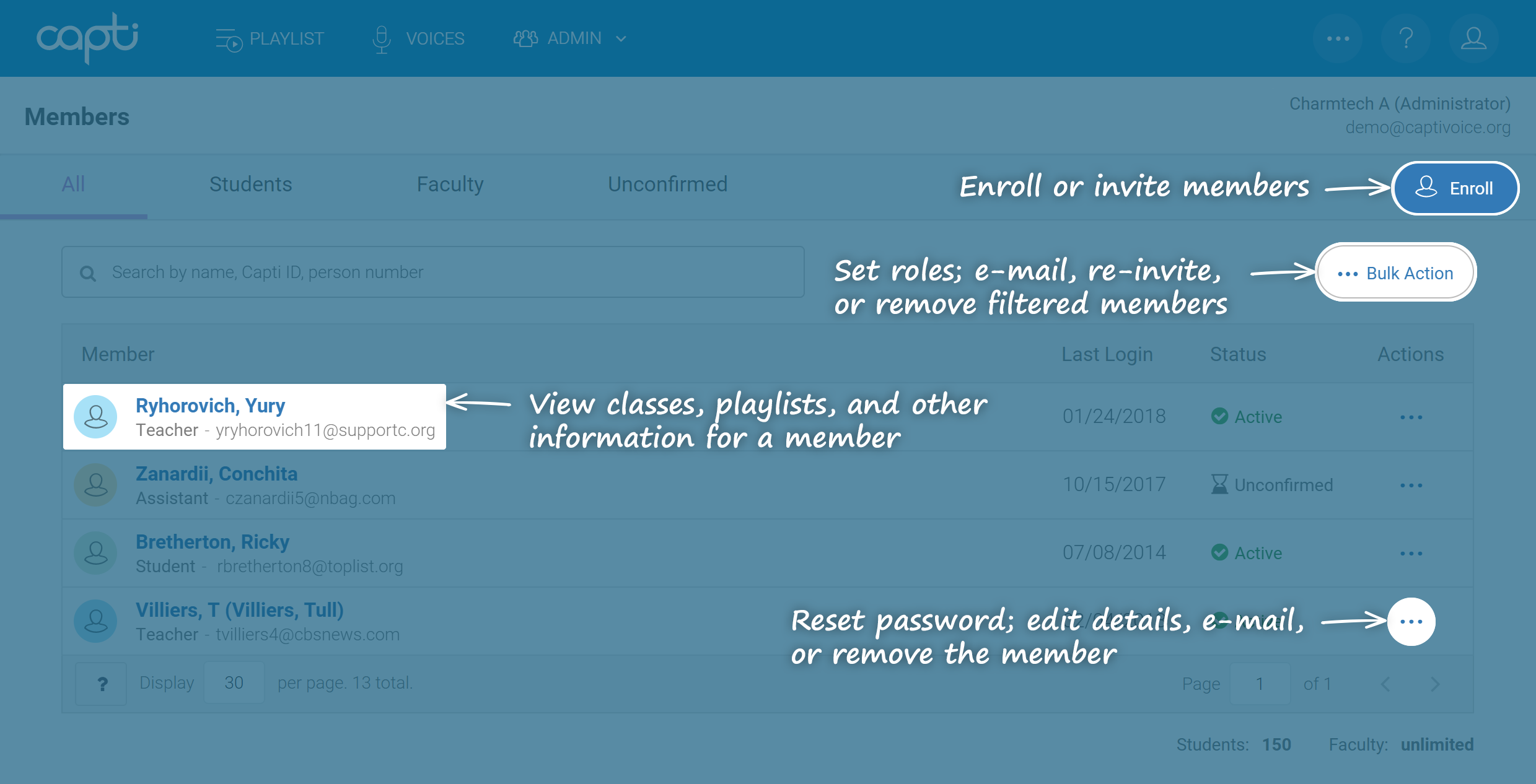 Detailed step by step instructions
Tip: If your organization account doesn't have enough member capacity speak to the administrator of your organization account about increasing the limit.
Step 3
Share Materials with Students
Add content to Capti and assign it to students: