Deleting Tracks
Deleting Tracks
Press … in the top right corner of the playlist.
Choose Edit Tracks option from the menu. The Edit screen will appear.
Select tracks you want to delete or tap Select and choose selection criteria.
Delete button will appear in the bottom of the screen. Tap it and confirm.
To delete a single track, right-click a track you want to delete and select Delete
To delete multiple tracks, put a checkmark next to tracks you want to delete, then click Actions Delete
You can also select all tracks in the playlist by clicking Select All in the menu.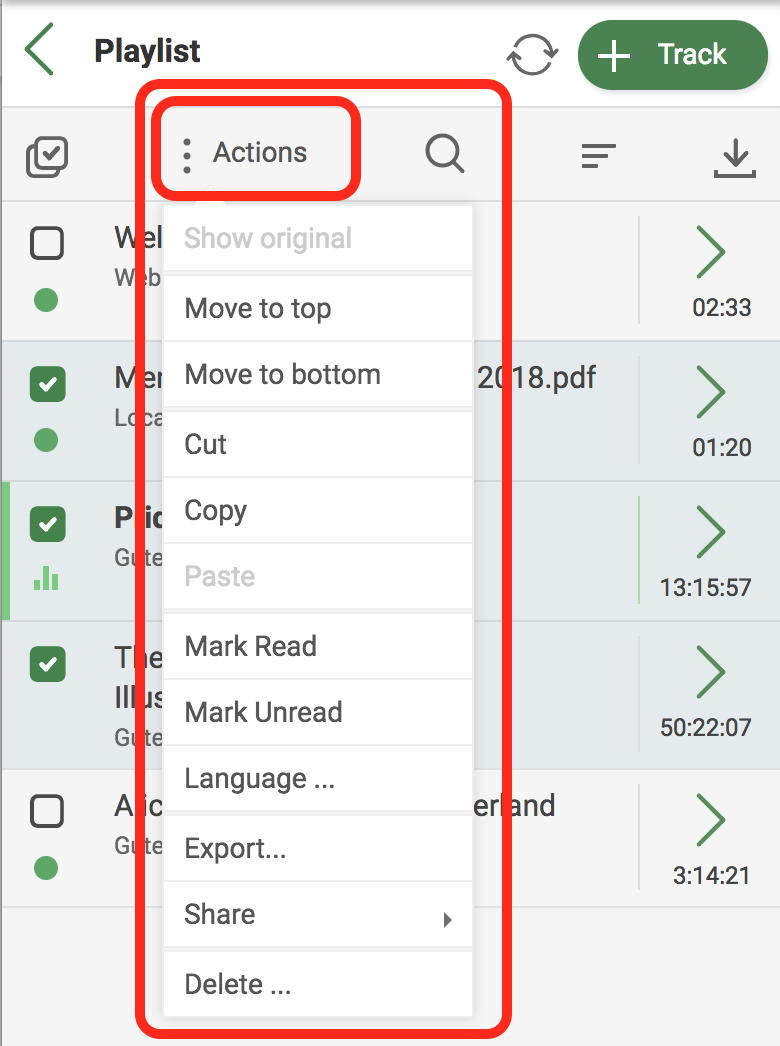 Note that if you are deleting tracks from a shared playlist, the track will be removed from all accounts that have access to the playlist.